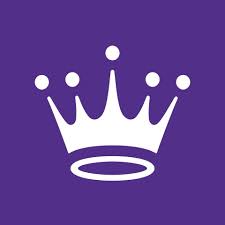 Did you 'stir it up' on Stir It Up Sunday which for those of us in the US is the Sunday after Thanksgiving?  Stir It Up Sunday might be the official start of the holidays during Regency times but I don't think they had the Hallmark Channel back then which starts the Christmas season in the Fall.  I love the Hallmark Channel and especially their Christmas movies even though they really do start the build up way back in October.  I know some people (mainly the guys) think the movies sappy and predictable.  Of course they are!  But . . . they're also beautiful.  The scenery is always breathtaking and there is always snow whether it covers the ground or a beautiful coating on trees and houses or most dramatically when beautiful large flakes start to fall just as the couple figures out they're meant to be together.  And of course, there is the ice skating pond with the garland-lit bridge above it.  The action always takes place in quaint little towns with names such as Evergreen, Garland and yes – Christmas.  Every nook and cranny of every house is decorated for Christmas and lights – lot and LOTS of lights everywhere.  Even though the characters may have a little trouble for awhile figuring out they're supposed to be together, they do finally figure it out  at the end and are oh, so very happy.
But . . . what I really, REALLY enjoy about Hallmark movies is how they always have enough time to get everything done and typically at a leisurely pace.  I put my Christmas decorations up yesterday and it took the entire afternoon and into the evening (of course, had to put the Fall decorations away first but still . . . ).  If I lived in a Hallmark movie, I would have had time to stroll through the quaint downtown and get a cappuccino at the coffee shop that morning, have lunch with a friend, then purchase a Christmas tree, set up and decorate said Christmas tree, decorate the entire house (inside AND out), wrap presents, fix an incredibly delicious dinner, toast some marshmallows over the roaring fire and yes, then bake either sugar gingerbread cookies and then of course, decorate them.  After all that, there would still be time to sip a cup of hot chocolate by the fireplace while you plan the town's Christmas festival or gala.  Sound familiar?
All of that would be nice but of course, it's not reality.  Reality is a lot more hectic but hectic doesn't mean it's not just as fun or the season just as merry.  We may not live in Garland, Evergreen or Christmas but our towns and cities are just as festive in their own ways.  Hallmark movies are fun, and we're always glad of the happy ending but our spending time with family and friends is always the very best part of Christmas.  So Merry Christmas.  Enjoy and celebrate everything the season means and has to offer.