Sharing As You Go Along . . .
Hi and Welcome Back!  Glad you're here to see what's going on and there's a lot!  Do you remember when I talked briefly in the previous blog about getting started on my research into old holidays and their customs?  Surprising to me, I had no clue just how extensive that research would prove to become or at the same time, how fascinating.  It became evident from the discovery and gathering of such interesting information, that it was begging to be shared.
My Sharing:
My first presentation on Regency holidays was given to the Scottish Branch of the Jane Austen Society in August of 2015.  The trip to Edinburgh, Scotland was absolutely exhilarating and the members of the Society were nothing but charming and gracious.  The talk was a success, but I felt I'd just nicked the tip of the iceberg.  I determined to find out more.
The next opportunity came a few months later in an invitation from the North Texas Region of the Jane Austen Society where I'm a member.  This was my "hometown" crowd.  The group had a true fascination with the holidays and traditions surrounding each.
Next on the itinerary was the Fort Worth Woman's Club's December book club meeting.  They requested an expanded version of what I'd presented to the Jane Austen Society North Texas.  No problem!  There is no shortage of interesting and intriguing information.  The presentation, accompanied by a lovely Power Point presentation, was a tremendous success and the ladies asked me to come back when my book on Regency holidays is published.   I think I can accommodate that request!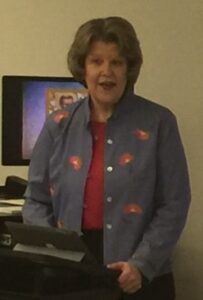 And then . . . drum roll please . . . a proposal on Regency Era holidays I'd submitted to the prestigious SMU CAPE program earlier in the year was accepted and everything was set for a presentation in April 2017.  As of this writing, that presentation was made one week ago and happily, very well received.  In fact, I am honored to have been invited back to make a presentation for the Fall semester.  I was given the option of making the same holiday presentation again or presenting another.   Christmas is an important holiday so  I have proposed a presentation entitled, "Merry Christmas, Jane Austen!  Tis the Holiday Season."  What fun it will be to dive into research for that particular holiday?!
While doing research is fun and no doubt interesting, it's just not the same unless that information is shared.  Whether making presentations to groups or writing a book, sharing is at the heart of everything to do with holidays.  How appropriate then to conclude with this thought and leave you wondering:  What will be "shared" the next time we meet?  See you soon.
Happy Holidays!
Lindy