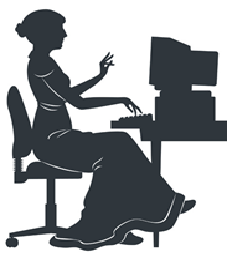 Social Media – Snippets & Shares
Welcome back and thanks so much for coming!  Let me ask you a question . . . Is there a difference between writing and posting?  I know that may sound a little strange because technically you are writing while you're posting.   While I'm writing my book, I'm learning a lot about social media at the same time and that means I'm learning a lot about posting, tweeting, picturing and pinning.
I really do love to write even though sometimes it's tough and getting something on paper is really hard.  Other times, it just flows, and I can't type fast enough to keep up.  It's fun to put the words on paper – get those descriptors describing and putting the action into action.  But then, there's posting and somehow that seems like a whole different ball game to me. Posting or tweeting is like trying to be profound in a few words which of course, is totally possible, but not an easy thing to do.  I'm not sure I've accomplished that yet but I intend to keep on trying and hopefully, will succeed through trial and error.
Social media is important these days, and I'm working to build a following on all the social media platforms I have working – FaceBook, Twitter, Instagram and Pinterest.  Most all of them are listed under "Lindy Bell Writes" so if you have a chance and haven't already, I would really appreciate your liking, following, viewing, pinning AND then sharing the information with your friends and contacts.  I can't promise anything profound, but I think it will be fun to explore different Regency holidays and traditions and share interesting tidbits via social media.  It's all quite intriguing but it will be even better to discover together.
So . . . sorry if I'm not profound  . . . yet.  We'll learn together as we make the journey of writing a first book together and learning how to share the excitement of that journey through social media.  If you have any helpful advice, bring it on – I'd love to hear from you. And now – as always . . .
Happy Holidays!