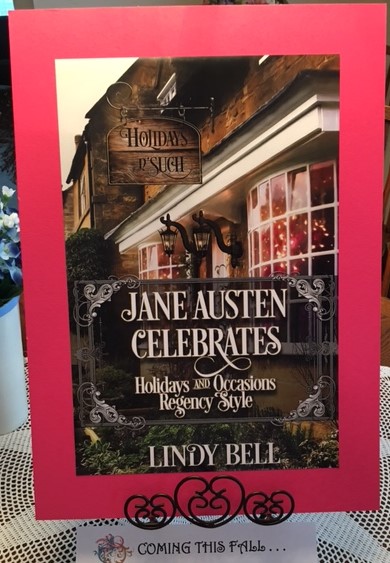 There's a First Time for Everything
Hi Again!
Thanks so much for checking back and taking a few minutes to read about some of the foibles and adventures of a first-time author/marketer.  I had my first opportunity to promote my upcoming book to a "hometown" crowd – the Jane Austen Society of North America– the North Texas Region where I'm a member.  The event was a "Jane Austen Study Day" with several Dr.'s of English speaking on the Jane Austen novel, "Persuasion."  They each had a book for sale and were signing copies as well.
But . . . wow – five Dr.'s of English and then me promoting my book as a first-time author.  As I wrote on a Facebook post, it was more than just a little intimidating but as Richard Paul Evans encouraged us authors – step out in confidence.  Believe in what you've written and go for it.  So you know what?  I did just that.
I put into practice the advice RPE had shared on book signing events even though this wasn't an actual book signing for me.  Of course, that will come later.  Until then though, I had my sign up cards for my monthly newsletter ready.   I had postcards made with the cover of my book on one side and my website address and social media contact information on the back.  I even had a poster made and mounted on a colorful backing board to display.  Everything looked great.  I was good to go and happy to have the opportunity.
And then . . . you know how you get a picture in your head of how you think certain things will be but then they turn out so differently?  Well, that's what happened in this instance, but I learned from the experience and had some good things still happen.  I signed additional people up for my monthly newsletter and got exposure I wouldn't have otherwise so it all turned out fine in the long run.   I especially appreciate the Society's Facebook manager posting my book cover on the Region's Facebook page with a 'like' to my "LindyBellWrites" Facebook page helping me get additional reach that way.  So see?  That wouldn't have happened if I hadn't given the promo a try this weekend.  This was my first experience so I'll keep working at it and promoting my book whenever such opportunities present themselves.  I'm learning, and I'm also going to keep trying.  It's a great book.  It's a fun and informative read so I want to make sure as many people know about it as possible.  They won't want to miss it! ?
Until next time. . .
Happy Holidays!