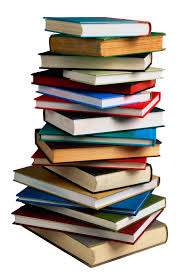 IT'S COLLEGE ALL OVER AGAIN!
Where does the time go?  I can't believe it's been so long since I've posted but I have a good excuse I promise.  I've been, as you might say, 'fully focused' on my book, Fully Involved. I've been busy rewriting parts, adding to and taking from others and reworking some parts based on some great advice and input. The result, I feel, is a much stronger story; the characters are more vivid, and it has a much higher intensity level than before.  I've been enthusiastic about this project all along but now, well now I'm REALLY excited!
I'm ready to start querying agents and have begun that daunting process and believe me, it IS daunting. The research to determine which agents to query can only take place after you've made a soul searching decision on the genre of your book (if it's not clear cut – which mine wasn't). Genre is a key factor so once that's determined, you can put a query letter together. This just isn't any letter – it's a letter that represents you, the countless hours you've invested in this book, your writing skill and your business acumen. All of this has to be wrapped up into a perfectly written, punctuated and edited piece of around 600-800 words which encapsulates your plot, effectively introduces your characters and leaves an agent thinking, "Yes! This is a book I can cheer lead for and sell to a publisher!" By the way, did I mention writing this letter is daunting?!
Each agency and each agent has their own set of criteria for a query.  A few things are consistent, but the presentation isn't the same from one agent to the next.  Each letter is like a final in college.  You know, the kind – where your entire grade rests on the final and even if you've been in class every day, taken meticulous notes, passed every quiz – if you don't pass that final, well, sorry – you fail.  That's exactly what a query letter is – every single one. You've got one shot and one shot only. To say it's stressful, is an understatement. Even after you've proofread that email, text, letter, etc. 100 times, pushing "Send" still sends my heart fluttering.
So . .  . when I do get the email or call from an agent (and it will come) with the happy news they want to see more about Fully Involved and represent  it and me, it will be an incredibly amazing day.  No holds barred  – oh the joy of that day! If you hear a random shout someday, never fear –  that will just be me shouting  for joy!
I look forward to sharing 'Fully Involved" with the world some day and when you pick up your copy off the store bookshelf or open your delivered package, you'll know just a little of what went on behind the scenes before that book could ever make it to you,
Daunting?  Most definitely.  Rewarding? When my characters and their story are in your hands and their story moves you in some way, then yes . . . absolutely.  That's my reward and what an amazing reward it will be.  You have my thanks in advance for reading.  I'll be looking forward to your feedback.