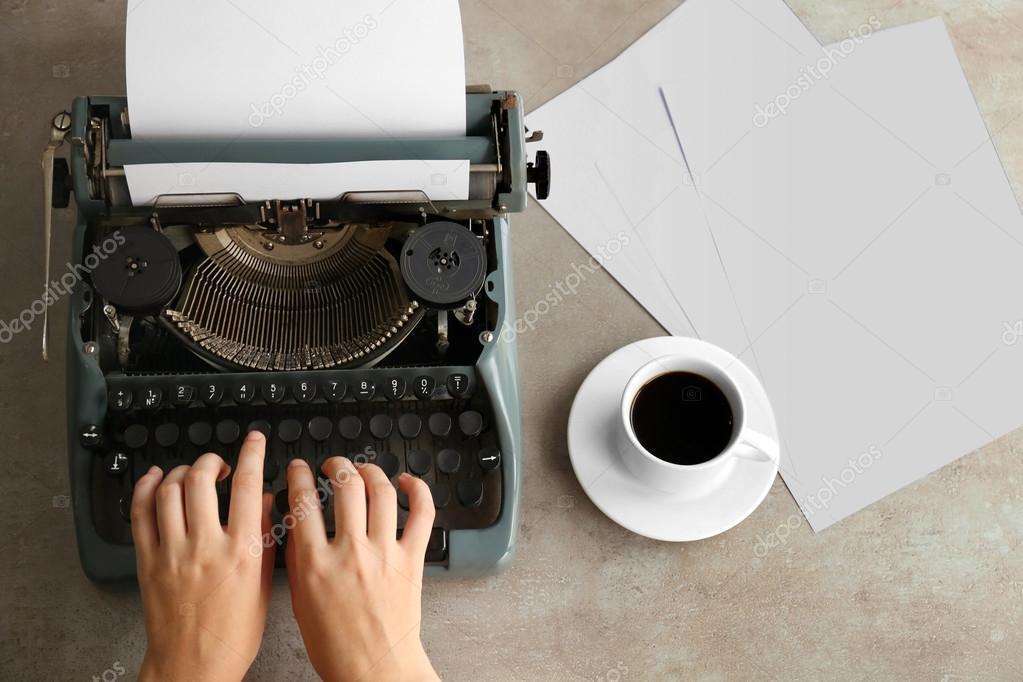 Writing is an art form, and I have to admit, at times it's hard.  For anyone who has sat in front of a typewriter, a blank piece of paper staring you in the face or sat in front of a blank computer screen with the cursor pulsing frustratingly at the beginning of a blank line, you know exactly what I'm talking about.  On the other hand, when the characters take on a life of their own, it's incredibly fun trying to keep up with them, capturing to paper what they're saying, feeling, doing . . .  And then you sit back and read what flew from your fingertips and think, "Wow – where on earth did all of that come from?" It's then you feel a little smile curling the corners of your lips because you know – in that instant you know deep down you're an author.  Right?
I think partly so – yes.  And it's also when your book is published, and you feel the weight of it in your hands.  You can turn the pages and read in print the deepest thoughts and feelings your characters entrusted to you.  And then, you start receiving comments from readers – friends and those you don't know, telling you how your book touched them; or how they stayed up until 2:00 a.m. because they couldn't put it down; or how they wish they could rate it ten stars because they thought it was one of the best books they'd ever read; or when you're told your book was taken to a Board of Directors meeting and used as an example of firefighters giving of themselves to their community outside of their actual work.  And one of my favorite comments, "When is your next book coming out?  I want to be one of the first to read it."  Seriously?!  Pull me down – I'm on Cloud Nine – that is one amazing compliment.  Needless to say, I LOVE writing – creating a world that resonates with readers and your writing, pulling them into it just as deeply as you were in it writing.
At this point you may be asking, okay – so what does your title "It's Really Hard . . ." mean?  If all this comes so easily and the characters practically write the book themselves, what's so hard?  The hard part – the really hard part is marketing – getting your book in front of potential buyers and as many as possible.  You would think after so many positive comments and reviews, the book would sell itself.  That would be totally awesome but unfortunately, that's just not the way of the real world – especially if you're a self-published author.  Not only do you write the book, but you take on its marketing as well.  Fortunately, in today's digital world, there are a myriad of platforms on which to place your book.  Unfortunately, in today's digital world, there are a myriad of platforms on which to place your book.  Wait . . . What . . . ?  Didn't you just say the same thing twice?  Well, almost.
I self-published FULLY INVOLVED, but I self-published through a reputable agency who handled the technical side of formatting, loading it onto the right platforms, cover design, put me in touch with an outstanding editor, and advised me every step of the way.  I have been incredibly fortunate to work with an agency of such professional caliber as The Day Agency and Dayna Linton.
However, by far, the majority of books today are self-published (truly self-published) through Amazon or somewhere similar.  These platforms leave everything up to the author to do from formatting to covers to uploading, etc.  The result is a market flooded with books which makes it even harder for your particular book, even though it has great reviews and comments to truly stand out.
FULLY INVOVLED has done well but it can do so much better so I will continue my quest to get it in front of more people so they can join other readers in what they have said about FULLY INVOLVED.  The story resonates.  It's a powerfully moving story of commitment, sacrifice and the power of true love.  Have you read FULLY INVOLVED yet?  If not, why not?   Don't wait.  Find out for yourself why so many say they couldn't put it down.  You just might find yourself – well, you guessed it – FULLY INVOLVED.
As always, thanks for reading and "Keep It Going . . . "