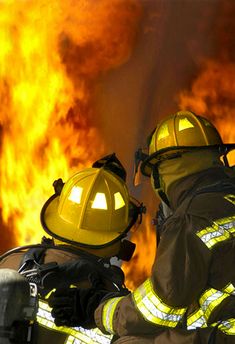 MAY 4th – INTERNATIONAL FIREFIGHTERS DAY
Wednesday, May 4, 2022 is International Firefighter Day (IFFD), a day to celebrate Firefighters – their service and the loss of those who died in the line of duty.   The day is an annual celebration of firefighters worldwide to recognize their efforts and the sacrifices they make to ensure the safety of their community and its citizens.
While flames or collapsing buildings may be thought of as the primary dangers firefighters face, exposure to cancer-causing carcinogens is the unseen threat, growing exponentially, to firefighters' lives.  According to the International Association of Firefighters, cancer has surpassed heart disease as the leading cause of death among firefighters. Between January 1, 2002 and March 31, 2017, 61% of firefighter line of duty deaths occurred as a result of cancer compared to 18% from heart disease in the same time frame.
My goal in writing Fully Involved was to bring awareness to this unseen danger and what better way than through the engaging story of Andy and Katie Garrett  . . .
While passionately in love with Katie, Andy also loves being a firefighter and when he is diagnosed with cancer, his whole world is turned upside down. What seemed so certain only days before, is now an unknown. Andy tries to protect Katie by not telling her, but her fears, and his increasing pain and moodiness only succeed in fueling a growing divide between them.
The fire station and its comradery are Andy's refuge, but station officer Lt. Mike Bentley wages a vendetta against Andy, only making Andy more determined not to reveal weakness of any kind. In spite of Bentley, the C shift crew rallies to support Andy until events take a downward turn.
Firefighters face a myriad of dangers but invisible dangers can pose the greatest threat of all.  Will courage, duty and even love be enough to save Andy from this unseen threat?  If the worst should happen, would his greatest legacy be the love of the fire service or his love for his wife?  Time can only tell because in the end, the unforeseen might have the greatest impact of all.
International Firefighters Day is a special day because it celebrates the best of what firefighters are every day.  Thank a firefighter for their service and let them know how much they're appreciated.  In a show of support, wear or display red and blue ribbons pinned together; when linked these colors symbolize the two main elements firefighters work with – red for fire and blue for water.  These colors are internationally recognized to represent emergency service.  Firefighters dedicate their lives and careers to the protection of life and property, usually at the risk of their own lives. Proudly wearing or displaying red and blue ribbons pinned together, is a symbol of gratitude to firefighters everywhere.  Thank you, firefighters not just on May 4th but every day.