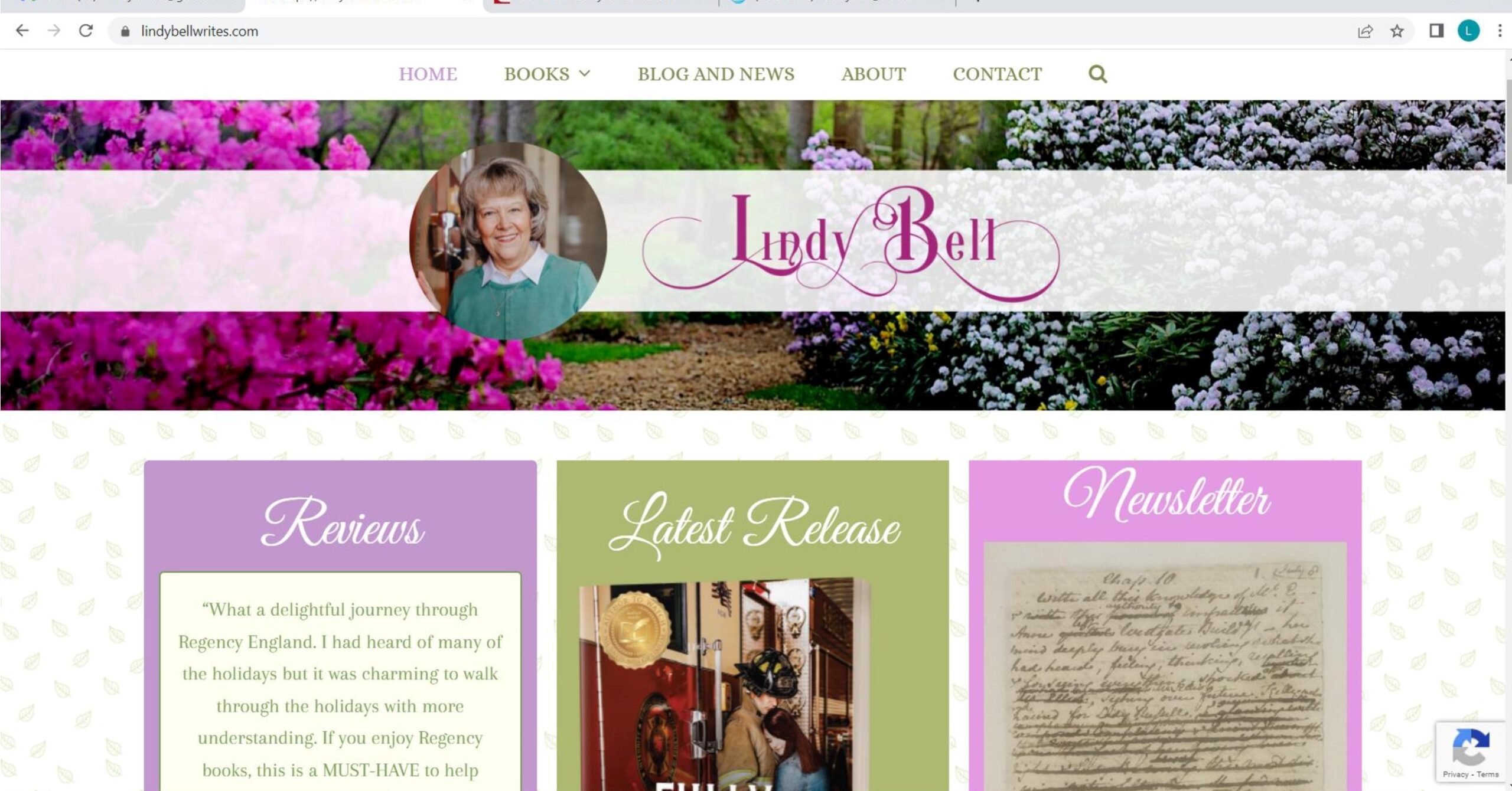 AND NOW PRESENTING . . . .
I am happy and very excited to introduce you to the updated, revamped, and revised LindyBellWrites website.  What do you think?  The former site served its purpose, but a classier, cleaner look was needed and has been needed for awhile.  Now seemed like the perfect time to gear up full force, so I went for it.  A lot of marketing has been undertaken recently for Fully Involved, and things are fully underway on my next novel so I wanted current as well as new readers to have an attractive location to find the latest and greatest news of what's happening in my writing world.  As a new feature, I plan to conduct contests and seek input for my next novel from readers.  Wouldn't it be fun to find your idea included in my next novel? Check back often to see the latest.
Many thanks to Dayna Linton with the Day Agency who designed and so skillfully combined my ideas, hopes, and suggestions into such a beautiful site.  The goal was for the site to feel warm and inviting with soothing colors and enticing images which I think she accomplished quite successfully.
The newsletter section will contain the previous month's edition of the Lindy's Lines newsletter.  However, if you want to have the latest and greatest news each month and haven't already, sign up to receive Lindy's Lines which is issued the first of each month.
So, take a few minutes and peruse the site.  There are lots of little gems tucked away throughout so check it out.  I'd love to hear your ideas, thoughts, and suggestions for additional content, etc. so please email me at lindybellwr@gmail.com.
Thanks for visiting LindyBellWrites.com.  I hope you've had opportunity to read Jane Austen Celebrates and Fully Involved and left a review.  It would be greatly appreciated.  If you haven't read either of them yet, they are available through the links on the site.  Thank you for reading and thank you for visiting LindyBellWrites.com!